LEO vs. MEO and GEO constellations
A big shift in satellite internet services is coming thanks to the Low Earth Orbit satellites, a new kind of satellites that are designed to orbit between 400 and 1,000 miles above the earth's surface.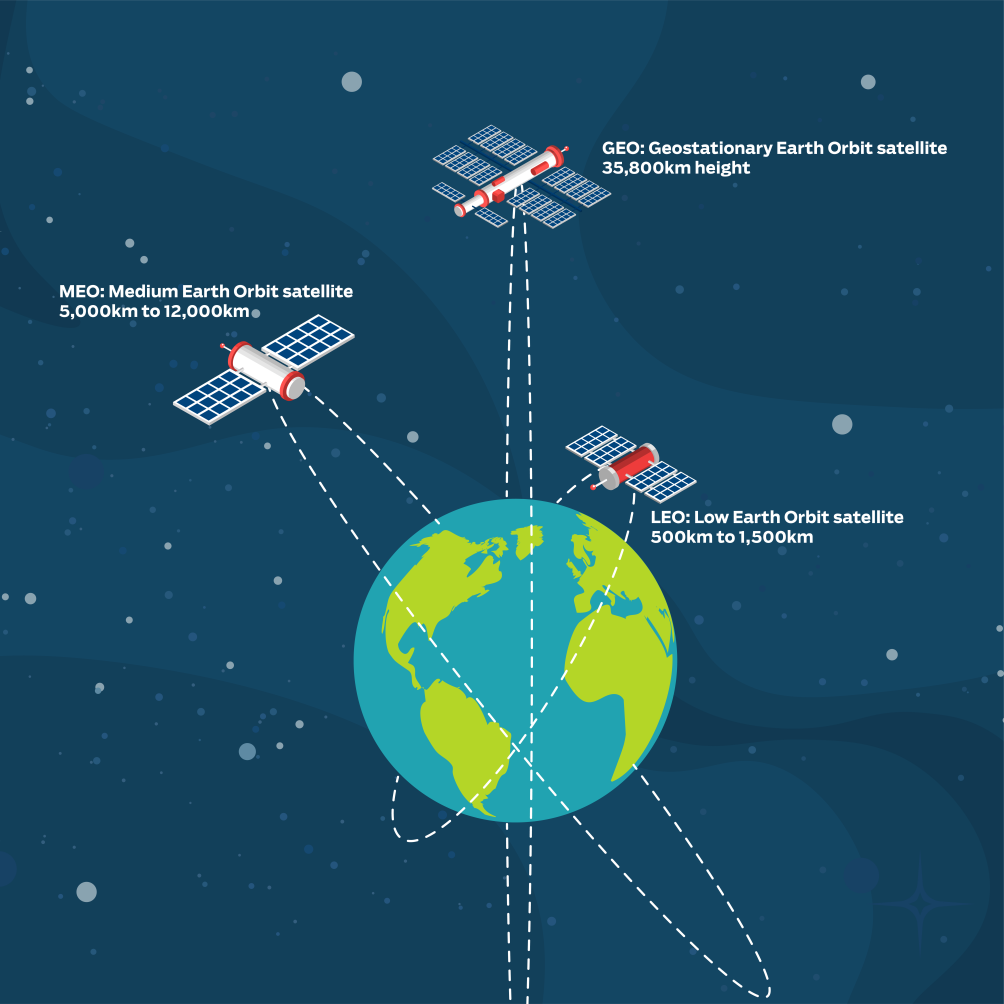 Unlike traditional satellites, they are much smaller and lighter and definitely much cheaper. They already cost around $1 million and it is about to drop in a very short time thanks to the standardization of many satellite parts and the production on assembly lines. It is an industry that is gradually becoming less and less capital intensive.
This has the potential not only to grow the number of satellites around the earth, but also to change the management of the satellites constellations: with a much cheaper and numerous satellites, a company can decide to integrate or replace many satellites or an entire constellation if things don't work properly.
Many expect the LEO industry so literally "skyrocket" in the near future, presenting many ground-breaking opportunities as technological progress advances.
It is a big deal for the future of internet, because a satellite constellation was once an enormous and expensive effort. In the recent years satellite design changed, making building, launching, and operation of "smallsat" constellations increasingly feasible.
In order to achieve a global coverage with LEO satellites, large constellations are required, indeed they are made up by thousands of small satellites instead of few bigger ones. With this large LEO constellations can provide a constant and 100% world coverage.
LEO satellites are a relatively new technology and there is a number of companies that are pioneering new solutions.
The new private sector space-race is now open with the aim of building massive low earth orbit satellites constellations that can really bring high-speed wireless internet access to every corner of the world, a market that is very attractive.
The following here are just some of the biggest and more promising projects, big plans that overshadow our current satellite infrastructure:
SpaceX is working at the Starlink project to build and launch a colossal 4000+ small satellites constellation for a $10 billion effort. It will beam down cheap and easily accessible WiFi internet access to users all over the world, even in regions that never had coverage before. This new infrastructure of satellites, weighting between 100 and 500 kilograms, has really the potential to make the global space-based internet service a reality.
OneWeb is another promising player in the small satellites sector. With a partnership of investors like Virgin Galactic and Qualcomm, they are planning to build a network of 700 micro-satellites for a $2 billion effort that will aim to be competitive both on price and connection speed when compared to standard internet services on earth.
Amazon is currently working on Project Kuiper, that would lead to the deployment of a fleet of 3,236 satellites into low earth orbit with the aim to provide high-speed internet connection everywhere around the globe. Global internet is a huge opportunity for everyone, even more for Amazon that is the leader in cloud services and ecommerce.